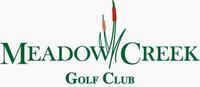 Our mission is that we are for everyone

Thank you for your interest in Meadow Creek Golf Club's free Easter Sunday brunch event. Meadow Creek is managed by Affinity Management and we are looking forward to the first spring in our new clubhouse. Chef David Bressler, formerly of the Stonehedge Inn, is one of the best in the business. He routinely serves up outstanding, honest food prepared from scratch on-site at reasonable prices. Our restaurant – Tempo – is a beautiful modern space offering a casually elegant atmosphere.


Families often come together to celebrate Easter; however, the recession has made it difficult for many of them to do something special this year. Meadow Creek Golf Club in Dracut, MA is making it possible for 5 families who have fallen on bad times to still take that special time together by treating them to brunch on Easter Sunday (view the menu).

In fifty words or less, describe why the family you are nominating deserves a free brunch at Tempo at Meadow Creek GC on Easter. You may nominate your family. Winners will be decided based on the content of the entries.