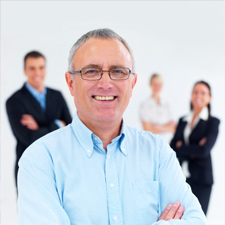 All applications will be considered confidential. Affinity reserves the right to maintain applications on file unless applicant specifies otherwise. Affinity is an equal opportunity employer.
Sous Chef, Keswick, VA - Currently seeking a Sous Chef for Glenmore Country Club, a 25-year-old, first class, full service, family friendly, private club located in Keswick, VA, approximately five miles east of Charlottesville on rt. 250. The most important qualifications are a strong work ethic, a positive attitude and a passion for cooking.
Responsibilities include the daily preparation of food items in the pantry, sauté, and grill stations with emphases on food appearance, quality and taste to create an exceptional dining experience for our members and their guests.

Requirements are as follows:
Previous fine dining experience is needed

Understanding and knowledge of safety, sanitation and food handling procedures

Ability to take direction and work as a team member

Must have problem solving abilities, be self-motivated and organized

Commitment to quality service, as well as food and beverage knowledge

Must be able to work weekends and holidays.
This is a full time, year-round position with a company that understands work-life balance and has a stable, sane F&B team already in place. Compensation is based on experience. Submit a resume via email, no calls please.