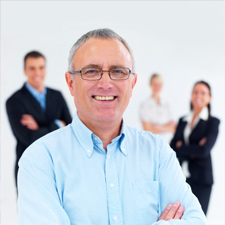 All applications will be considered confidential. Affinity reserves the right to maintain applications on file unless applicant specifies otherwise. Affinity is an equal opportunity employer.
Membership Director & Wedding Sales, Keswick, VA - Glenmore Country Club, a 25-year-old first class, full service, family friendly, private club located in Keswick, VA, approximately five miles east of Charlottesville on rt. 250, is currently seeking an enthusiastic, self-motivated, organized and personable individual to grow the membership, wedding, and event business in the renovated club that is under new ownership.

The days will offer considerable variety, and the schedule can incorporate a good deal of flexibility. Most of the 50 new members annually and most wedding inquiries are from those who buy homes in the community, so tasks include proactive outreach to non-resident homeowners and those outside the gates, and the jobs also provides the opportunity to meet and interact with leaders within the greater Charlottesville community.

You are an excellent fit if you are naturally interested in the careers, achievements, and interests of those around you and tend to be the person that connects others for mutual benefit. You know how to ask for things but tend to #givefirst so your asks are well received.

Giving a great clubhouse tour and providing pricing and other information is the baseline for good performance, but the fun stuff beyond that is what will make you excel in this position and become the face of Glenmore.

This is a full-time, well compensated position with most hours onsite and some work-from-home potential. Compensation is base salary plus commission, and the position includes medical, 401k, vacation. Current and recent club members and their immediate families are not eligible. No calls please. Submit a cover letter and resume via email. Part-time inquiries will be considered, but the job may be split between membership and events/weddings in that case.