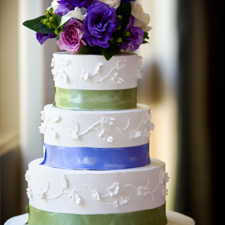 How does a turnkey management engagement work?
The typical club's daily operations are managed by a single individual who has extensive experience in one discipline such as food & beverage, golf, tennis, riding, shooting, fishing etc. This individual is called upon to be an expert in human resources, marketing, brand management, communication, finance, administration, all the other disciplines in which they have not necessarily trained plus communicate well with their owner or board. No matter what title a club uses the reality is that an individual in this role wears the following hats almost all of the time: CEO, President, COO, CMO, HR Director and GM. This is far more breadth than any Fortune 500 company asks of its leader, and other than in a small business environment might be characterized as poor governance. However, it is common in clubs. In a best case scenario things run reasonably smoothly, with perhaps some accepted inefficiencies. In challenging times, however, it is simply too much to ask of one individual and a downward spiral takes root. Affinity is able to work with management and the client to identify core issues and develop strategies to achieve success. Affinity enables managers to focus on their strengths, and either improve or delegate their weaker areas.
Does Affinity only manage private golf clubs?
Affinity works with clubs of any kind, and is not restricted to clubs with golf. Though Affinity specializes in private clubs or all kinds, Affinity also has the ability to manage daily fee, semi-private and resort golf courses, and can often add considerable value when there are membership characteristics in those models even if there is not literally membership. Most importantly, Affinity will not accept a management engagement if it does not have confidence that it deliver significant return on its fees.
How soon after engaging Affinity will a Client see a positive impact?

In every turnkey management engagement since its founding in 1997, Affinity has identified value in excess of its entire year-one fees within the first month. In some cases this has been incremental revenue, in others it has come in the form of cost savings. In one case it took only two days. In a few cases the client has actually recognized cash receipts to this extent, but more often the cash returns are deferred past the first thirty days. In all cases, though, clients have agreed that this real impact was felt in this timeframe.
Who at the Club reports to Affinity under turnkey management?


With rare exception, all club employees report to Affinity.
To whom is Affinity accountable under turnkey management? Does the club sacrifice its independence?
Affinity reports to a board, owner or asset manager as agreed for each assignment. Affinity delivers comprehensive monthly management reports and communicates more frequently in the event of a major issue or incident. Affinity strongly believes clubs should preserve independent personalities and histories, and seeks to strengthen the core of a club. The greatest compliments Affinity receives are from club board members or club owners who say that Affinity's management presence eliminated the daily distractions so they could focus on governance, strategy and major decisions.
Who sets the annual budget under a turnkey management agreement?


Affinity works with department heads to draft their draft budgets, and iterates each through several cycles before aggregating the departmental budgets into an overall draft club budget for review by the owner, board or asset manager. The goal is to develop a budget that is mutually agreeable to Client and Affinity, but the Client has the final word.
Are 501c7 member-owned clubs permitted to hire professional turnkey management?
Yes, and Affinity has substantial experience working with 501c7 member owner clubs as well as private owners and developers.
How long is the typical turnkey management engagement?
Engagement lengths can vary considerably, but commonly last 3-5 years. One notable exception is when Affinity works on behalf of a lender, trustee of other party in a foreclosure or bankruptcy. Such assignments are accepted month-to-month.
What is the fee structure of a turnkey management agreement?
Affinity's management fees are commonly composed of a base management fee plus performance fees.
How much are Affinity's fees?
Fees vary depending on club size, amenity scope, term of engagement, intensity of assignment and other factors.
On what are performance incentives based?
Performance fees are sometimes - but not always - a component of Affinity's compensation. Affinity is amenable to customizing performance fees to the key metrics for each client, so long as interests are aligned and Affinity has reasonable ability to achieve the goals. The most common performance fees are for achievement of certain revenue or income targets, however, they may also include successful completion of a capital improvement or other special project.
When are management fees paid?
Base fees are paid monthly. The timing of performance fees varies depending on the performance fees in a specific agreement.
How often will an Affinity representative be on-site at my club in a turnkey management assignment?

Affinity specializes in high impact situations and therefore maintains a size where our co-founders can be integrally involved in all management assignments. We visit clients more often than larger competitors who sometimes stretch their regional managers very thin, and we keep our visits short enough that on-site managers are not overshadowed or undermined. A visit from a professional at Affinity with decades of experience across many clubs and states is substantially different from a young golf professional who may have excelled at managing a couple courses and then graduated to regional management. At the outset of an engagement and then again as milestones are met, Affinity will communicate with clients about the approximate physical presence the client can expect. However, despite our frequent visits we are quick to remind clients Affinity's on-site presence is intended to optimize results not face time.
Is there a risk that Affinity will also work for my competitors?

Affinity will work with you to identify direct competitors, if any exist, and will commit in writing to not work with those clubs during the length of a turnkey management relationship without your written permission.
Can I obtain a list of Affinity clients?
Affinity's client list is confidential, but we will gladly provide references upon request.
How do I learn more?

Please contact us at 434-817-4570 or
[email protected]
.