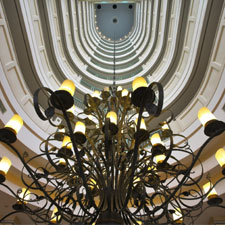 Affinity Management's business is making hospitality businesses more successful.


Affinity Management's founders have over 40 years of experience on which to customize solutions for your club's needs. As one of the few firms specializing in professional club management, and the only firm to offer both an advisory practice and turnkey management solutions, Affinity is a one-stop shop for membership clubs needing fresh ideas and results.
We do not subscribe to "build it and they will come" and we do not accept hope as a business strategy. No one needs to play golf, ride horses, shoot clays, fish, play tennis, swim, dine out or attend social events. Operators need to create a sense of belonging and make members and customers feel special to achieve and sustain success. No one does this better than Affinity. Our clients historically have realized quantifiable benefits within one month that exceed the cost of Affinity's fees for an entire year. Affinity is a recognized leader in clubs and membership businesses.
"Affinity is a refreshing rarity - someone who will give you an honest, straightforward assessment of your problem. They know clubs and club members, and they get results."

- Ted Benn, Partner
Thompson & Knight, LLP