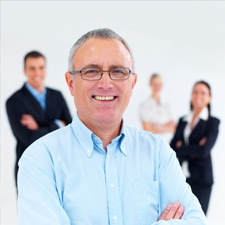 All applications will be considered confidential. Affinity reserves the right to maintain applications on file unless applicant specifies otherwise. Affinity is an equal opportunity employer.
Events Coordinator, Keswick, VA - We are currently seeking an Event Coordinator at the Club at Glenmore, a 25-year-old first class, full service, family friendly, private club located in Keswick, VA, approximately five miles east of Charlottesville on Rt. 250, is seeking an Event Coordinator for immediate hire. The right fit is an enthusiastic, self-motivated, organized and personable individual who delights in providing the wow-factor for clients in a freshly renovated space which is under new, forward-thinking ownership.

The days will offer considerable variety, and the schedule incorporates a good deal of flexibility. The bulk of responsibilities are detailing weddings and events post-contract while delivering memorable moments for members and guests. Additionally, there will be some social coordination, excursions, and event/party planning for club members.

Working closely with the F&B team on execution and the sales team on planning is the baseline for good performance, but the fun stuff beyond that is what will make you excel in this position and become one of the key faces of Glenmore.

This is a full-time, well compensated position, base salary plus commission/bonuses, and includes medical and vacation time. Current and recent club members and their immediate families are not eligible. No calls please--submit a cover letter and resume here.
***
Assistant Golf Pro, Keswick, VA - We are currently seeking an Assistant Golf Professional for the Club at Glenmore in Keswick, VA. Glenmore is a private club with a 1992 John LaFoy designed course which tips out at 7000/74/147, in addition to racquet, swimming, and fitness facilities. Generally considered one of the better private courses in the state, the club has hosted numerous Virginia State Golf Association major events and several USGA championship qualifiers.
Experience Required
Current PGA/LPGA member in good standing, or someone who is actively pursuing PGA/LPGA membership

Knowledge of standard golf operations, rules of golf and tournament operations

Knowledge of tournament management software and golf-centric POS systems (e.g., IBS, TeeOn)

An understanding of excellent member service and the ability to provide it

Launch monitor understanding and application while club fitting and teaching

Shop merchandising: receiving, displaying, inventorying and maintaining levels.
Responsibilities
Opening and closing of the golf shop

Assisting in all tournament and outing operations

Management of outside staff, golf cart operations, practice facility, club storage and club repair

General merchandising while maintaining a clean and safe work environment

Giving lessons and assisting with men's/ladies/junior golf programs

Playing golf with a variety of members as schedule allows

Staying current on all club and golf trends by attending seminars and workshops.
Benefits
Health insurance after 90 Days

Dental and vision available

Shift meals from our restaurant

PGA/LPGA dues paid

Continuing education allowance

Compensation varies with experience and is in line with industry standards for the position.
No calls please. Submit a cover letter and resume here.
***